Using New Technologies to Further Reduce GHG Emissions
NYK has concluded a ship-building contract with China Merchants Jinling Shipyard (Nanjing) Co. Ltd.* for four LNG-fueled PCTCs. These four vessels will be delivered from 2022 to 2023 and are planned to be assigned to transport vehicles mainly to/from Europe and/or to the Middle East.

On these vessels, WinGD's X-DF2.0 iCER ** main engine will be utilized for the first time in the world. This engine consumes less gas and reduces GHG by cutting methane emissions from exhaust gas by approximately 50%. Further, the vessels will be equipped with battery hybrid technology, which will improve fuel efficiency by mitigating main engine and electrical generator load fluctuations through the support of batteries. The use of LNG fuel, together with these new technologies and other developments such as hull modification, will contribute to a reduction of sulfur oxide (SOx) emissions by 99% compared to ships fueled by heavy fuel oil. Likewise, nitrogen oxide (NOx) emissions will be cut by 96%, and CO2 emissions by approximately 40% or more (per unit of transportation).

Concluding this ship-building contract for these four vessels is in line with NYK's plan to replace current vessels with around 40 newly built LNG-fueled PCTCs over the next decade to achieve NYK's environment management target, which is to reduce CO2 emissions per ton-kilometer of transport by 50% by 2050. NYK aims to further advance to zero-emission vessels utilizing low-emission marine fuels such as hydrogen and ammonia from around the mid-2030s.

On February 3, 2021, NYK announced the NYK Group ESG Story,*** which aims to further integrate ESG into the company's management strategy and promotes activities that contribute to the achievement of the SDGs (Sustainable Development Goals) by providing cleaner transportation services, including the introduction of next-generation eco-friendly ships within the PCTC fleet. To strongly promote ESG management, NYK will encourage new value creation as a sustainable solution provider through a business strategy that responds to climate change.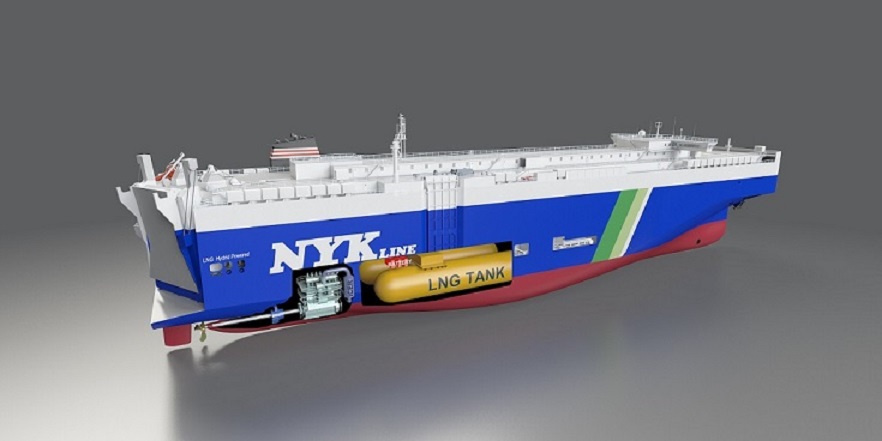 Image of LNG-fueled PCTC to be built

Outline of four vessels
Length overall: about 199.90 meters
Breadth: about 38.00 meters
Total car capacity: 7,000 units
Gross tonnage: 72,800 tons
Flag: To be decided

References

* Overview of China Merchants Jinling Shipyard (Nanjing) Co. Ltd.
Headquarters: Nanjing, P.R. China
Business : Shipbuilding

** X-DF2.0 iCER
iCER (Intelligent Control by Exhaust Recycling) is the first technology upgrade of WinGD's X-DF2.0 engine. iCER delivers enhanced combustion control through the use of inert gas. The result is a reduction in methane emissions of up to 50% when using LNG fuel, in addition to a significant reduction in fuel consumption, i.e., 3% in gas mode and 5% in diesel mode.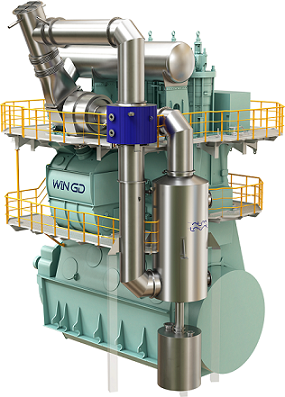 *** NYK Group ESG Story
A guideline detailing concrete efforts to integrate ESG into management strategies of the NYK Group. Details can be found in the following press release: https://www.nyk.com/news/2021/esg-story_01.html (Japanese version)

The news on this website is as of the date announced and may change without notice.