On August 31, two young NYK maritime officer and one young NYK engineer visited Bunkyo University Junior High School as part of an annual program to introduce the students to a wide variety of potential future professions.

NYK accepted the request from the school with the hope that it would be a good opportunity for students to learn about the work of seafarers.

On the day of the event, in addition to lectures about the shipping industry and oceangoing seafarers, the NYK seafarers demonstrated engine disassembly and assembly. The students were also given the opportunity to engage in voyage planning using nautical charts and ship-maneuvering using a ship-maneuvering simulator. One student commented, "I could learn about shipping and seafarers' jobs through this work experience, and I became interested in those jobs." Another student said, "This work experience made me want to work on a ship in the future."

In recent years, despite increasing demand for seafarers in the world's ocean shipping industry, Japan's younger generation doesn't have much awareness of the jobs of seafarers. In fact, the country currently has only 2,200 active oceangoing seafarers.

In response, NYK implemented the NYK Mirai Project* a number of years ago to help the younger generation gain a closer affinity to ships and possibly consider a seafaring life as a potential future career option. Cooperation with junior high schools is part of this initiative.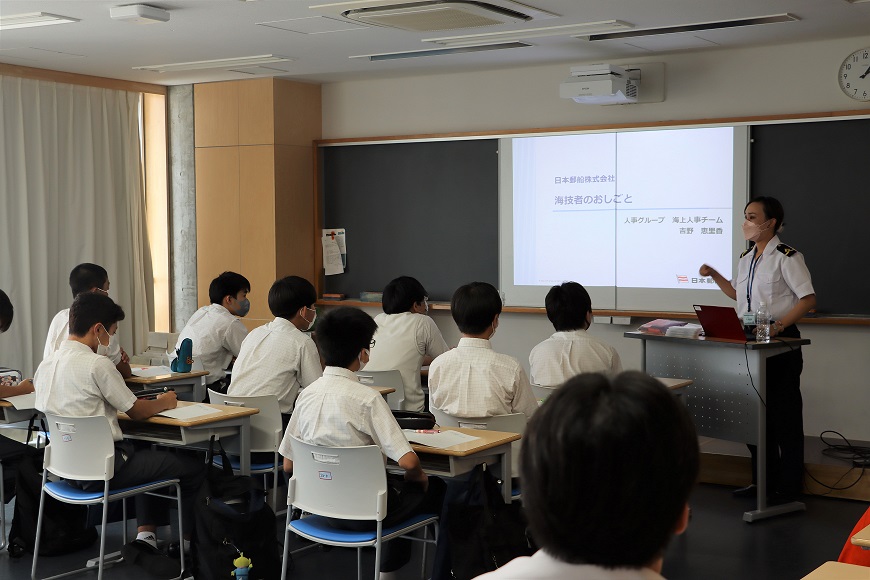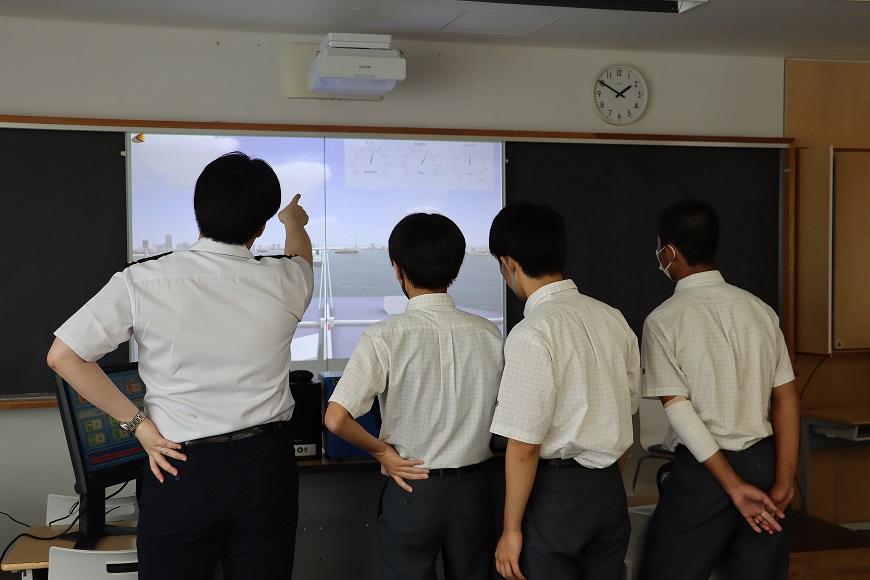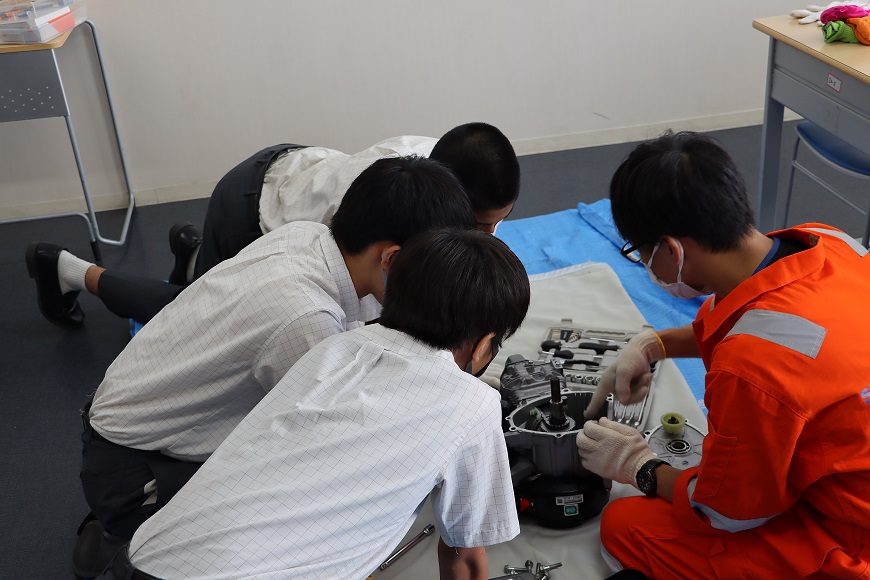 In February 2021, NYK released the "NYK Group ESG Story," which aims to further integrate ESG into the company's management strategy and promotes activities that contribute to the achievement of the SDGs through business activities. In March this year, NYK released the updated "NYK Group ESG Story 2022," which introduces initiatives for integrating ESG into the Group's management strategies set forth in the "NYK Group ESG Story" and provides a partial explanation of the Group's sustainable growth strategy from a long-term perspective. To strongly promote ESG management, NYK will continue to create new value as a sustainable solution provider.

<The NYK Group ESG Story>
A guideline detailing concrete efforts to integrate ESG into management strategies of the NYK Group. Details: https://www.nyk.com/english/news/2021/esg-story_01.html

<The NYK Group ESG Story 2022>
Details: https://www.nyk.com/english/news/2022/20220324_01.html


* NYK Mirai Project
An activity to convey the close connection between the maritime industry and society to the generation that will be responsible for the future, as well as to promote understanding of oceangoing shipping and the work of seafarers involved in it, not only among children but also among stakeholders and the general public. Main activities include classes by seafarers, participation in work-experience events, terminal tours, and public viewings of ships.
Related Press Releases
The news on this website is as of the date announced and may change without notice.