Contributing to Safe Fuel Supply for Decarbonization
On August 16, NYK and TB Global Technologies Ltd. (TBG), Japan's top manufacturer of cargo handling equipment for crude oil, liquefied natural gas (LNG), and other liquids, signed a basic agreement to jointly develop Japan's first bunkering boom for ammonia, a device used to supply ammonia fuel between ships. NYK and TBG will significantly enhance the safety of supplying ammonia, which is highly toxic, to ships by employing TBG's technology to ensure that the liquid does not leak. Ammonia is expected to contribute to the decarbonization of ships because it does not emit CO2 when burned.

TBG will receive from NYK data related to the development of its ammonia bunkering vessel (ABV), which received Approval in Principle (AiP) from ClassNK in September 2022*. NYK will also share with TBG the knowledge gained from Japan's first LNG bunkering vessel, Kaguya, which is operated by Central LNG Marine Fuel Japan Corporation, an NYK affiliate.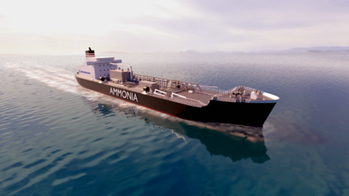 3D model of ABV
A bunkering boom is a device consisting of rigid pipes and hoses that connect a bunkering vessel to the other vessel to supply fuel. It is highly durable because it is made of rigid pipe, and its swivel joints allow it to change direction freely, making it easy to operate. In this joint development, the two companies will employ TBG's technology to prevent the liquid inside from leaking out when the bunkering boom is emergently released from a ship due to a natural disaster, thereby tackling the biggest challenge in ammonia fuel supply, i.e., preventing leakage.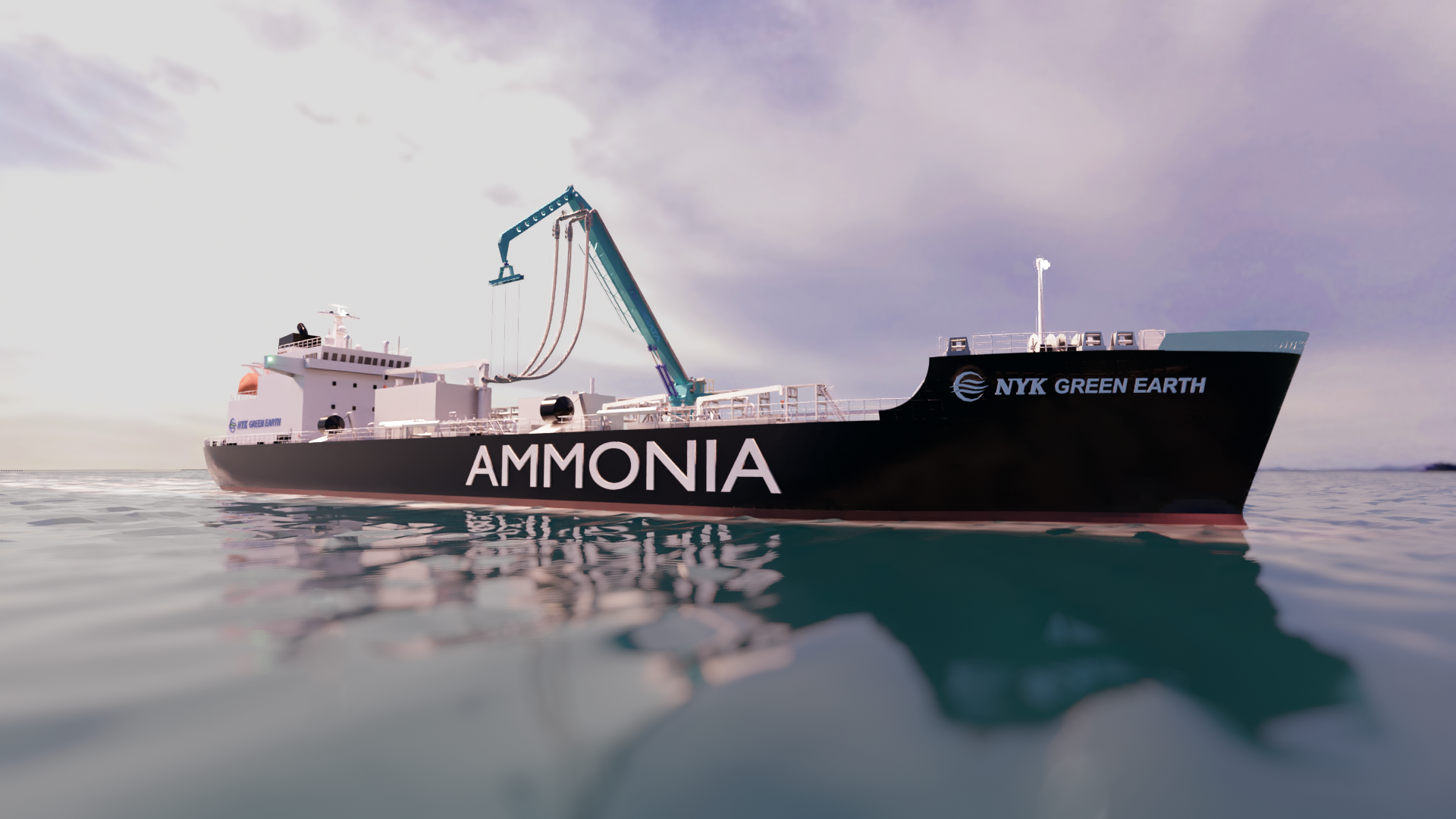 3D model of bunkering boom for ammonia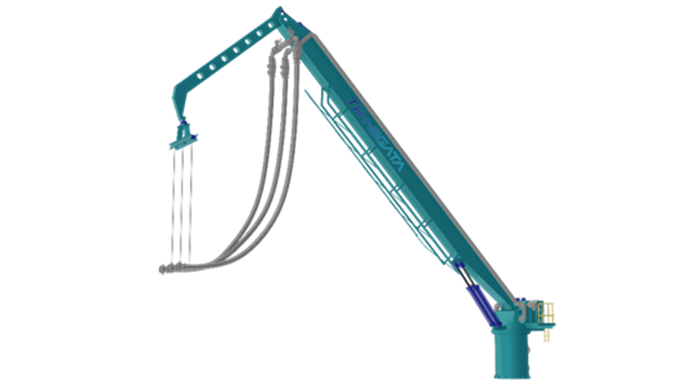 NYK has launched its new NYK GREEN EARTH brand to emphasize NYK's ESG efforts to create new value initiatives for low carbon and decarbonization through green businesses such as the development of next-generation fuels.






On March 10, 2023, the NYK Group released its medium-term management plan "Sail Green, Drive Transformations 2026 — A Passion for Planetary Wellbeing. " The NYK Group is promoting growth strategies with ESG at the core, based on the Group's mission statement of "Bringing value to life" and a new corporate vision for 2030, which reads, "we go beyond the scope of a comprehensive global logistics enterprise to co-create value required for the future by advancing our core business and growing new ones."

Related Sustainable Development Goals (SDGs)

Overview of TB Global Technologies Ltd.
Headquarters: Tokyo, Japan
President and Representative Director: Laurent Poidevin
Website:https://www.tbgtech.co.jp/en/

Related press release


* NYK's Project Engineering Team (PET) — newly established on October 1, 2021, within the Technical Group of NYK — was in charge of creating the various drawings necessary to obtain the AiP from ClassNK. PET created its own design drawings instead of relying on those that had previously been made by shipyards and design companies. PET used an advanced method of creating 3D models linked to the drawings in the initial conceptual design stage, while 3D modeling is usually done in the detailed design stage after the shipbuilding contract has been signed.


The news on this website is as of the date announced and may change without notice.