First NYK oceangoing vessel to replenish biofuel in Japan
On June 22, NYK supplied biodiesel fuel at Kinuura port (Aichi Prefecture) to the wood-chip carrier Daio Austral, which transports wood chips for Daio Paper Corporation. This was the first oceangoing vessel operated by NYK to receive biodiesel fuel in Japan. The ship then made a test voyage to Cai Lan port in Vietnam, arriving safely on June 29 local time.

Toyota Tsusho Marine Fuel Corporation supplied the biofuel, and while sailing, the ship verified the main engine and generator conditions when using the biofuel.

Biofuels are considered to be carbon-neutral because the carbon dioxide that is absorbed by the source of the biomass is equal to the carbon dioxide that is released when the fuel is burned. Since biofuels can also be used in heavy oil–fired engines, they are considered to be a powerful means of reducing greenhouse gas (GHG) emissions during the transition from heavy oil to zero-emission fuels.

From fiscal 2019 to fiscal 2022, the NYK Group successfully conducted test voyages using biofuels on seven oceangoing vessels, mainly bulk carriers and two tugboats. In fiscal 2023, the NYK Group aims to conduct test voyages on multiple ships, and this trial was completed with the cooperation of Daio Paper Corporation.

NYK will continue to actively introduce biofuels and other next-generation fuels to promote decarbonization in marine transportation.

On March 10, 2023, the NYK Group released its medium-term management plan "Sail Green, Drive Transformations 2026 — A Passion for Planetary Wellbeing. " The NYK Group is promoting growth strategies with ESG at the core, based on the Group's mission statement of "Bringing value to life" and a new corporate vision for 2030, which reads, "we go beyond the scope of a comprehensive global logistics enterprise to co-create value required for the future by advancing our core business and growing new ones."

This initiative is a part of Sail GREEN, a brand that emphasizes NYK's efforts to reduce GHG emissions through the transport of goods and contribute to the eco-friendly supply chains of customers, regardless of the mode of transport (e.g., by sea or land, through terminals, etc.).

Related Sustainable Domestic Goals (SDGs)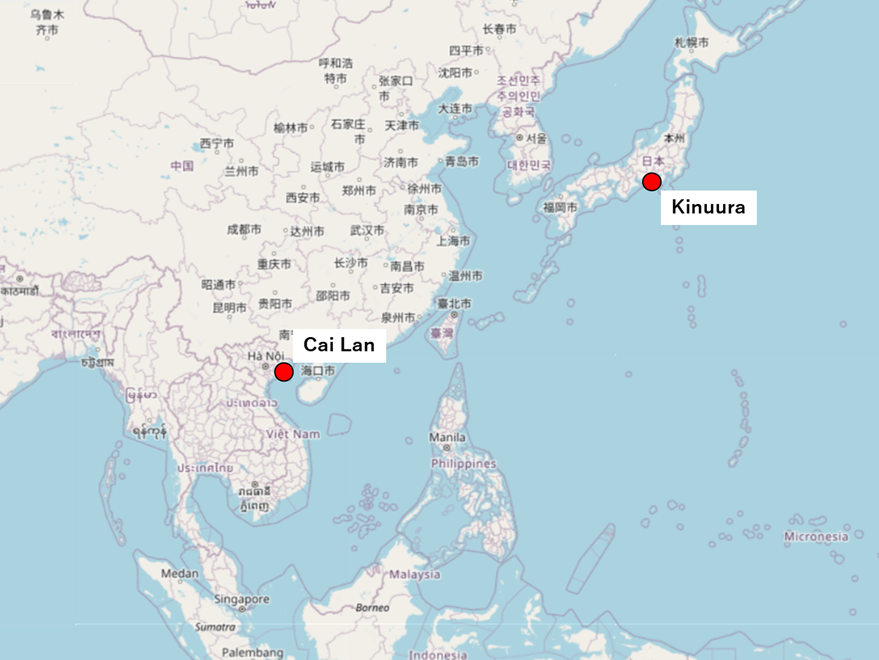 Locations
© OpenStreetMap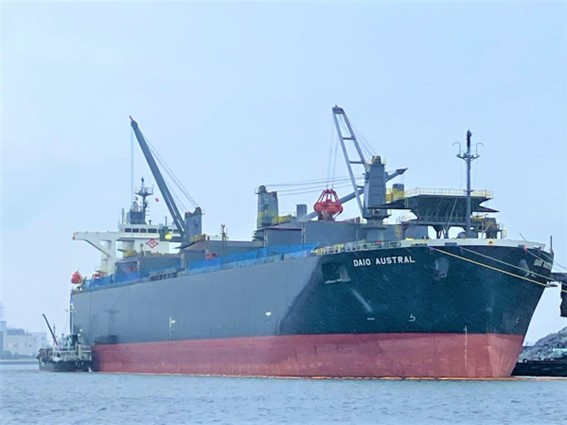 Daio Austral receiving biofuels
About Daio Austral
Length Overall: 210 meters
Breadth: 36.5 meters
Gross Tonnage: 49,035 tons
Deadweight Tonnage: 60,575 tons
Year Built: 2009
Shipyard: Oshima Shipbuilding Co. Ltd. (Saikai City, Nagasaki Prefecture)

Company Overviews
Daio Paper Corporation
Head office: Tokyo, Japan
President and Representative Director Chief Executive Officer: Yorifusa Wakabayashi
Website: https://www.daio-paper.co.jp/en/

Toyota Tsusho Marine Fuels Corporation
Head office: Tokyo, Japan
President: Tatsuya Hirata
Website: https://toyota-tsusho-marine-fuels.com/en/

Nippon Yusen Kabushiki Kaisha
Head office: Tokyo, Japan
President: Takaya Soga
Website: https://www.nyk.com/english/
The NYK Group's vision of a recycling-oriented society through biofuels
To realize a recycling-oriented society, the NYK Group began an initiative in 2022 to collect waste cooking oil used on the cruise ship Asuka II and in the head office employee cafeteria and sell it to domestic biofuel manufacturers.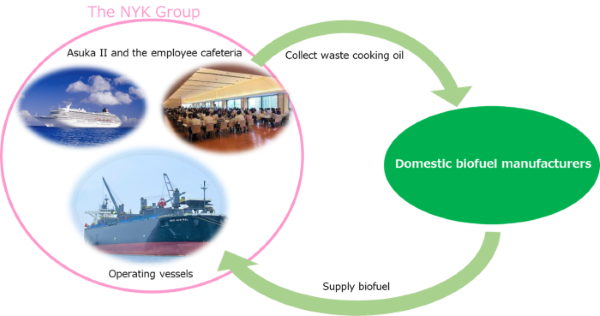 * Biodiesel fuel is refined by methyl esterification of vegetable oils and fats and is expected to be an alternative fuel to petroleum-derived heavy crude and light oil.


The news on this website is as of the date announced and may change without notice.