On January 21, the bulk carrier Moonlight Dolphin rescued eight fishermen off the coast of Okinawa. The carrier is owned and operated by NYK, managed by ASAHI SHIPPING CO., LTD., and engaged in a long-term charter contract with Kobe Steel, Ltd..

While Moonlight Dolphin was sailing from Higashi Harima port in Hyogo, Japan, to Dampier port in Australia, the vessel received a request from the Japan Coast Guard at around 9:26 a.m. to rescue fishermen in distress due to a fire on their boat 740 km southeast of Okinawa. The bulk carrier immediately rushed to the fishing vessel and rescued its crew off the coast of Naha, Okinawa, at around 0:57 p.m.

The eight fishermen were in good health and were handed over to another fishing boat at around 8:25 a.m. on January 22.


About Moonlight Dolphin
Captain: Norberto A. Colmo Jr.
Crew: 21 seafarers (Filipino)
Flag: Japan
Gross Tonnage: 90,058 tons
Type of Vessel: Bulk carrier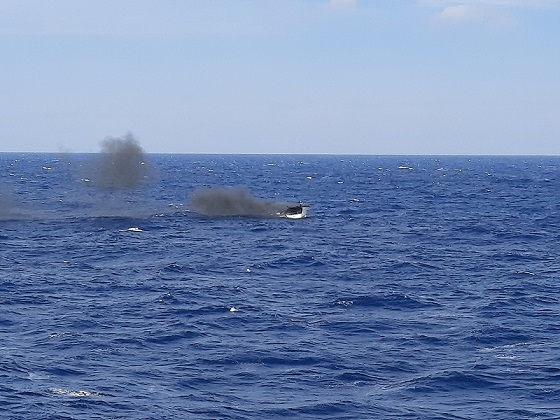 The fishing vessel, No. 28 Katsu Maru, on fire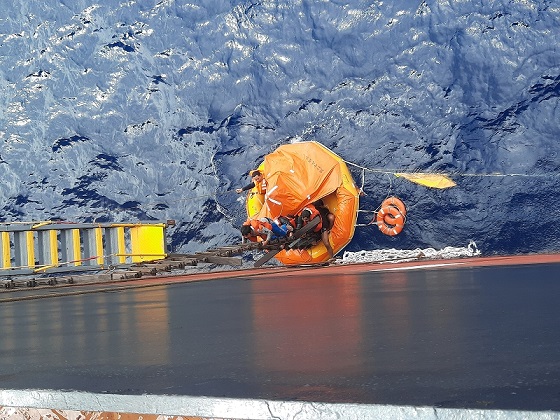 Rescue operations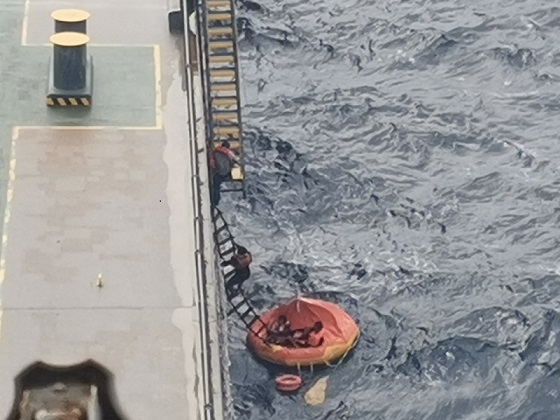 The news on this website is as of the date announced and may change without notice.