The NYK Group has procured 988 oxygen cylinders and provided them free of charge to Tata Steel Rural Development Society, a CSR arm of Tata Steel, a part of the TATA Group, which is one of India's leading conglomerates.

Tata Steel has been working with the Government of India continuously to address the spread and manage the impact of COVID-19 virus inside the country. NYK Group has come forward to support this initiative of Tata Steel and has made every effort to procure medical oxygen cylinders.

The medical oxygen cylinders, which were flown to India , will be delivered to the State Governments in the country for distribution to various medical institutions.

Since the opening of the Bombay route in 1893, NYK has contributed to the friendly relations between Japan and India and to the development of the Indian economy through trade and commerce via marine transportation. Today, India is one of NYK's most important suppliers of seafarers, and NYK finds it very important to be of support to the country during its time of need.

Additionally, the NYK Group's corporate philosophy is to contribute to the realization of a better global society, and efforts are being made to promote ESG management, coexistence, and co-prosperity in the international community.

The NYK Group will continue its efforts to be of support to the communities we serve.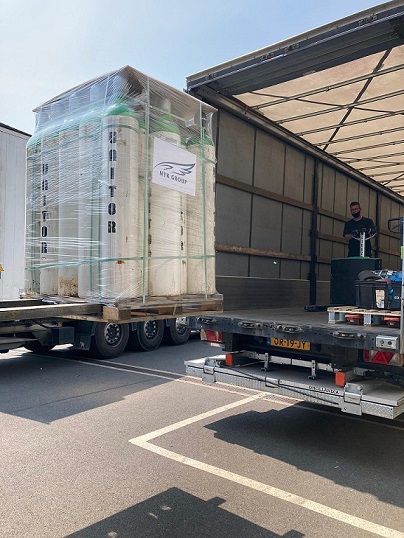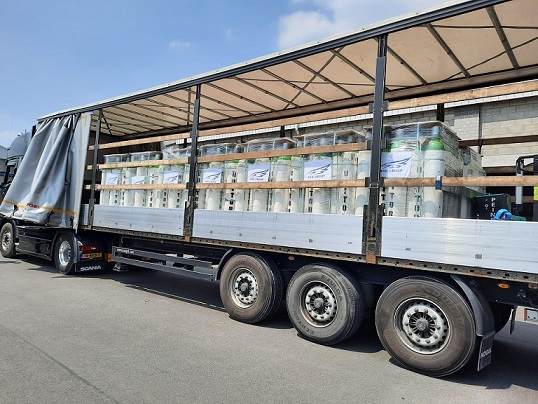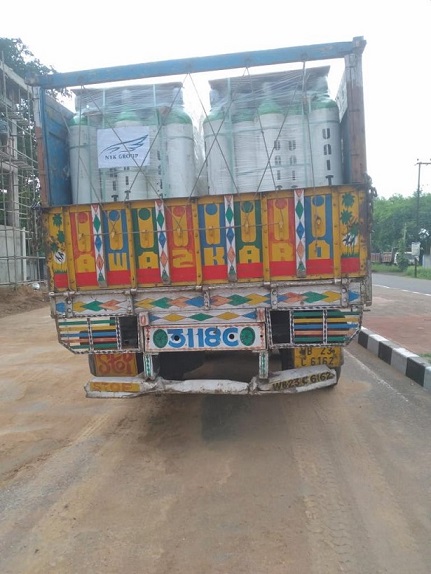 Procured oxygen cylinders

The news on this website is as of the date announced and may change without notice.