Highly rated for environmental performance of owned ship
NYK Bulkship Asia Pte Ltd (head quarter: Singapore , NBAsia) was accorded special mention for "SRS * Green Ship of the Year Award" out of "Singapore International Maritime Awards" organized by Maritime and Port Authority of Singapore for owned vessel "TAKAROA SUN"'s energy efficient ship design and other energy efficient features for the first time.

The Singapore International Maritime Awards are divided into 9 categories, and NYK Shipmanagement Pte Ltd was awarded "Excellence in Training Development Award" in 2006 and NYK Group South Asia Pte Ltd was awarded "International Maritime Centre (Corporate) Award" in 2013. This is the 3rd time including all categories of the awards in NYK group.

The opening ceremony of Singapore Maritime Week* * was held at Marina Bay Sands Expo & Convention Center on April 19 with the attendance of Mr. Ong Ye Kung, Minister for Transport and Mr. Chee Hong Tat, Senior Minister of State for Foreign Affairs and Transport, presented awards and Mr. Takeshi Kishi, Managing Director of NBAsia received the award as a Special Mention Award.

The SRS Green Ship of the Year Award is accorded to the outstanding owner of quality green Singapore-registered ships. "TAKAROA SUN" was accorded Special mention award for being equipped with a dual fuel engine that can use not only heavy oil but also methanol, which has a low environmental load, as fuel.

"TAKAROA SUN" uses the funds raised by the green loan for a part of the construction cost. In addition to operational environmental initiatives, NYK Group promotes green finance***, disseminates environmental investment initiatives to a wide range of stakeholders, and sustains them through technologies that enable reduction of environmental impact. We will contribute to the realization of a possible global society.
On February 3, 2021, NYK Group announced the NYK Group ESG Story****, which aims to further accelerate the integration of ESG into its management strategy. We aim to provide a transportation mode with a low environmental impact by reducing greenhouse gas (GHG) emissions. The Group will promote new value creation as a "Sustainable Solution Provider" in order to strongly promote ESG management.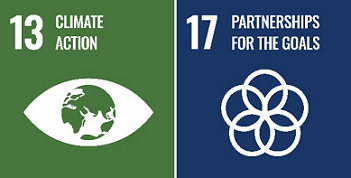 "TAKAROA SUN" Vessel Particulars
Deadweight tonnage: 49,000 tons
Length overall: 183 meters
Breadth: 32.2 meters
Shipbuilder: Hyundai Mipo Dockyard
Flag: Singapore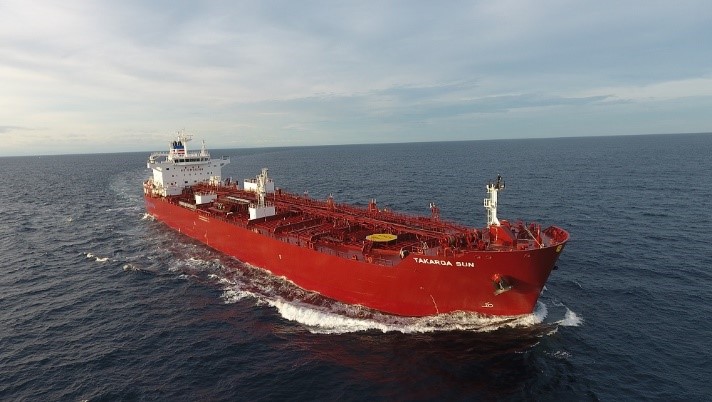 * SRS: Singapore Registry of Ships

** Singapore Maritime Week
An annual gathering of the international maritime community to advance key industry issues and exchange ideas to bring the sector forward. Driven by the Maritime and Port Authority, in collaboration with industry stakeholders and research and educational institutions, SMW brings together key opinion leaders and industry leaders through conferences, dialogues and forums.
URL: https://www.smw.sg/about-smw/about

***Green Finance
A general term for financing that limits the use of businesses that have an environmental improvement effect.

**** NYK Group ESG Story
A guideline detailing concrete efforts to integrate ESG into management strategies of the NYK Group. Details can be found in the following press release.

Reference
The news on this website is as of the date announced and may change without notice.