NYK has made donations to five charities engaged in activities that promote education and provide support to children.

NYK has a volunteer point system that was introduced in 2014 to encourage greater participation by the group's officers and employees in activities that contribute to society. Points are granted for each form of contribution made, and the company then tallies the points annually, converts them to a monetary amount, and makes donations to organizations that are selected through voting by participating volunteers.

During the 2020 calendar year, 196 officers and employees from 25 group companies participated in this volunteer system. The top three volunteers who tallied the most volunteer points received individual awards, and a special award was granted to a volunteer who worked with his family to clean up a local park and make a proposal to the local government.

Recognition also went to three companies, one being Mitsubishi Ore Transport Co. Ltd. for its high staff participation in a lunchtime activity to make teaching materials for Free The Children Japan and to reuse paper nautical charts to create envelopes for the Japan Braille Library. Awards for active participation were also presented to Asahi Shipping Co. Ltd. and YCS Co. Ltd.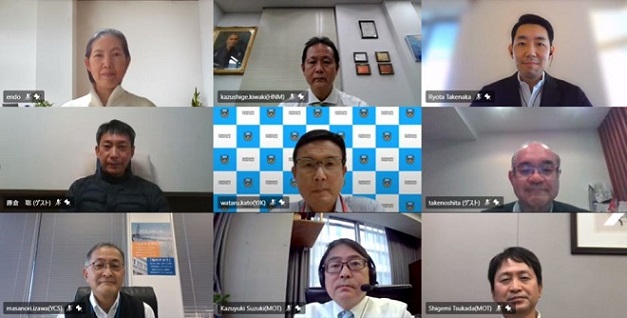 Award recipients

NYK president Hitoshi Nagasawa addressed the award recipients via video message: "The NYK Volunteer Point program is an activity that encourages individuals and companies to voluntarily contribute to society in a variety of ways. I'm sure there have been times when things haven't gone as planned due to the pandemic, but let's continue to make this activity a success together as a group."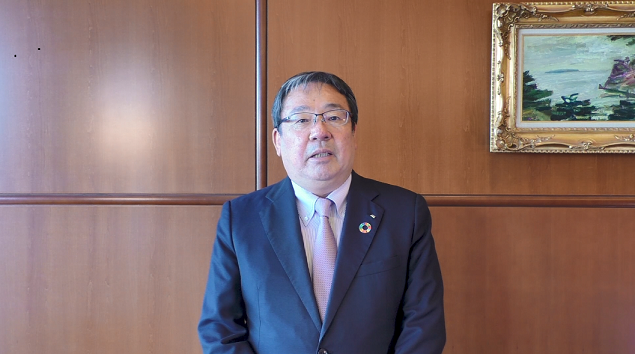 President Nagasawa speaking by video message

- The below five organizations, which are engaged in activities promoting education and providing support to children, were selected by the volunteers to receive donations. 

NYK will make every effort to remain a good corporate citizen by continuing the company's support of social contribution activities by employees and promoting ESG management with the aim of enhancing the group's corporate value for all stakeholders.

The news on this website is as of the date announced and may change without notice.